Advanced Visual Navigation
OGRE utilises C2 Robotics' revolutionary visual navigation and terminal precision guidance system. This system is capable of precision targeting without the need for GPS, radio data links, laser designation or similar targeting systems that assume high infrastructure targeting support. It is available both as a complete system or as a software module for integration into 3rd party platforms.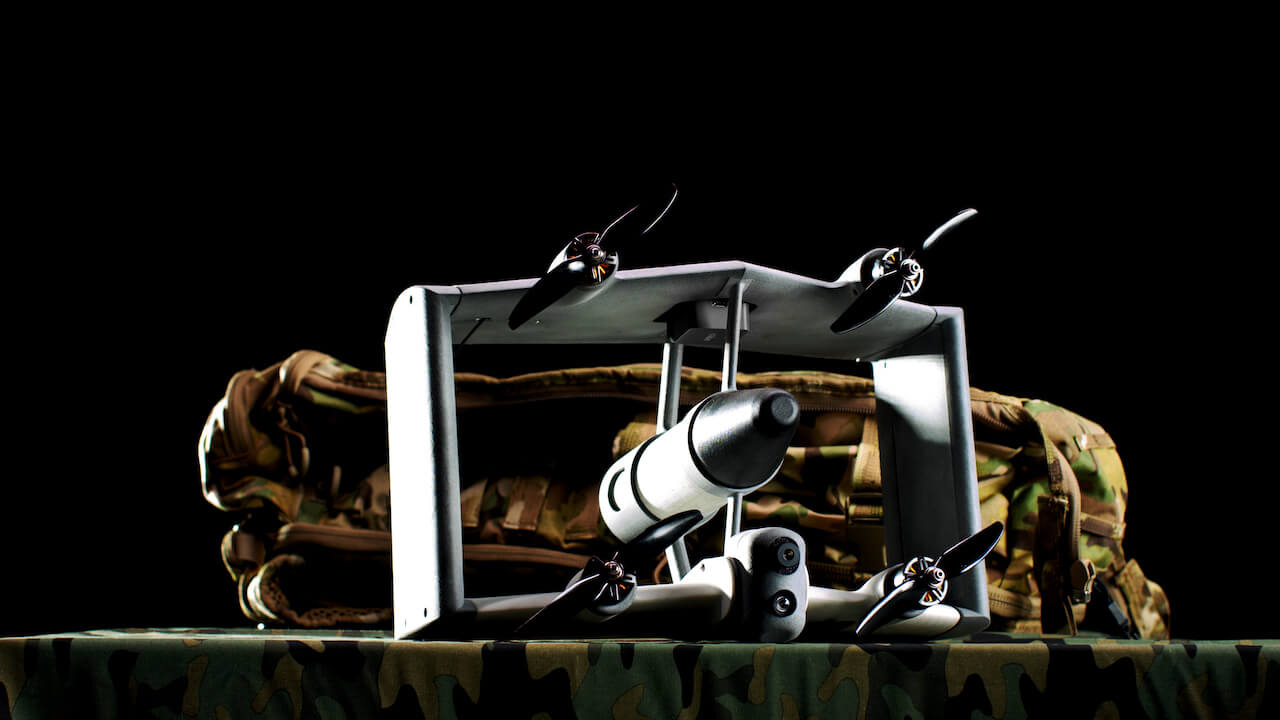 AFFORDABLE
Low cost and mass manufacturable for deployment in high volumes.
CONFIGURABLE
Long range powered or glide variants available. Customer integrated payloads.
REUSABLE
Vertical soft landing or parachute options enable multiple flights for soldier training activities.
HIGH ACCURACY
Visual terrain matching and terminal guidance with sub 1m accuracy without GPS or RF (A2AD capable). GPS terminal guidance option also available.
CUSTOMISABLE TARGETING
Wide range of terminal guidance options including movement-based targeting (direction, size, speed), object classification, location (visual or coordinates) and area-based target zone.
AUTOMATED WAVE-OFF
High speed auto wave-off (<100 ms) capability based on specified motion or object classes. RF based wave-off trigger also available. Termination via parachute or self-detonation.
Size
350mm (w) x 250mm (d) x 245mm (h)
Weight (exc. payload)
2kg
Payload weight
1kg
Range
20km
(Range variable with optional battery kits)
Cruise velocity
60m/s
Terminal velocity
80m/s
Max Alt
10,000m AGL
Accuracy
<1m